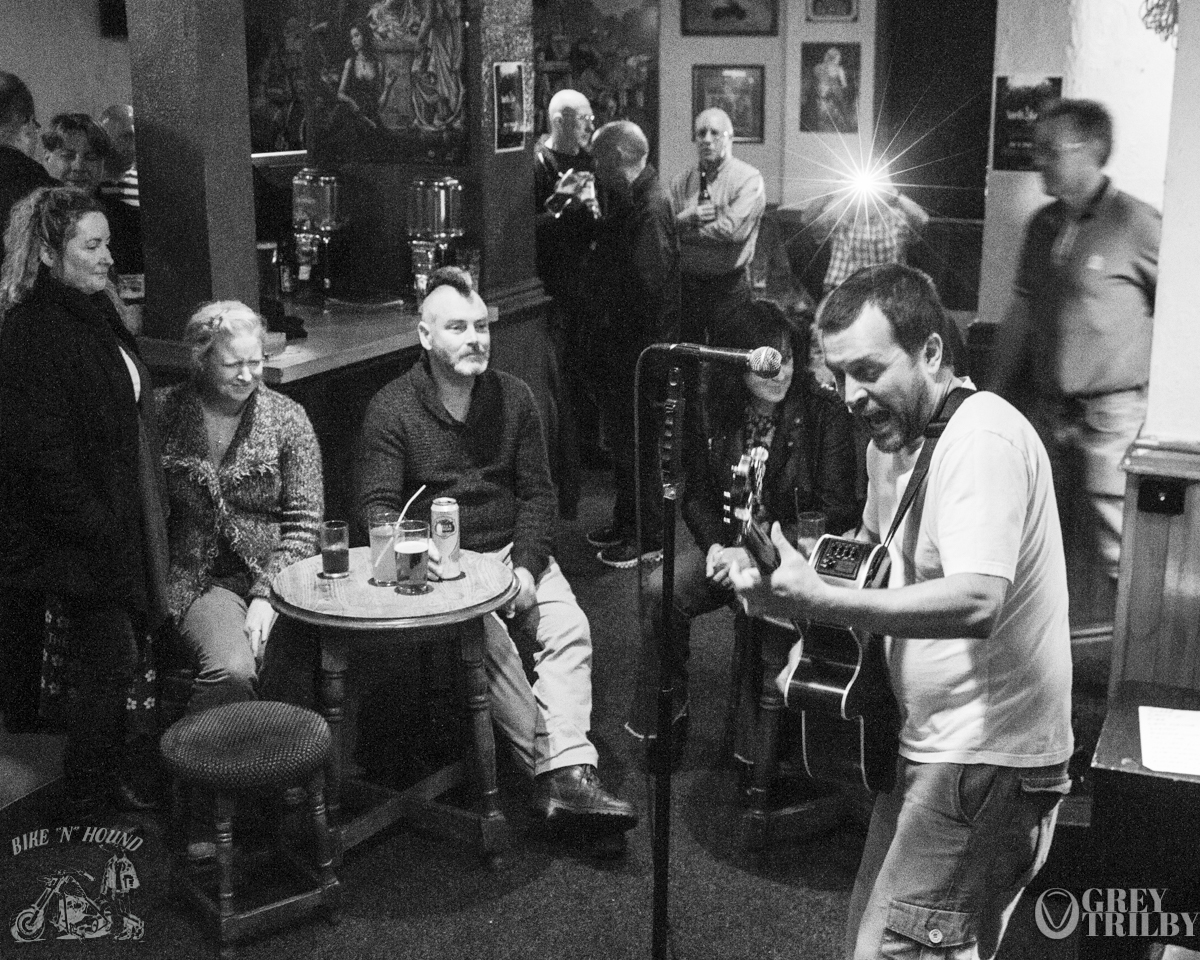 About Andy Bennett
One man. One guitar. One foot-bass. One helluva set.
Andy Bennett has long been a personal favourite in the Bike'N'Hound – his raw talent, energy and enthusiasm make him a joy to listen to. From Hendrix to Skunk Anansie, he plays the gamut and plays it superbly.
While working on this little profile I stumbled across his CV, and it's impressive. He's played globally including Japan and Hollywood where he lived in the same apartment as the Red Hot Chilli Peppers as they were preparing for their Californication tour.
He played as part of a jazz band in the exclusive Kings Road area of London where he hung out regularly with the likes of Danni Minogue (with whom he also performed), Michael Stipe, Jay Kay, Marianne Faithful, Keith Allen, Gary Husband, Joslin Brown and Barbara Windsor.
Seriously, folks – this is a man who played a private gig for Charlie Kray and had Jay Kay bring him cigarettes.
If you've not seen Andy's acoustic set, you need to come down.
Also, do check out the profile for The Andy Bennett Band – another group WELL worth listening to.
Links
Website: http://www.thisisandybennett.co.uk/
Facebook: https://www.facebook.com/groups/499750993377990/
Gallery
Next Show

No shows booked at the moment.

November 18, 2014 2:28 pm

Leave your thoughts Tags: Andy Bennett, Classic Rock, Modern Rock


Categorised in: Band, Band Profiles, Hyde, Live Music

This post was written by Big & Red