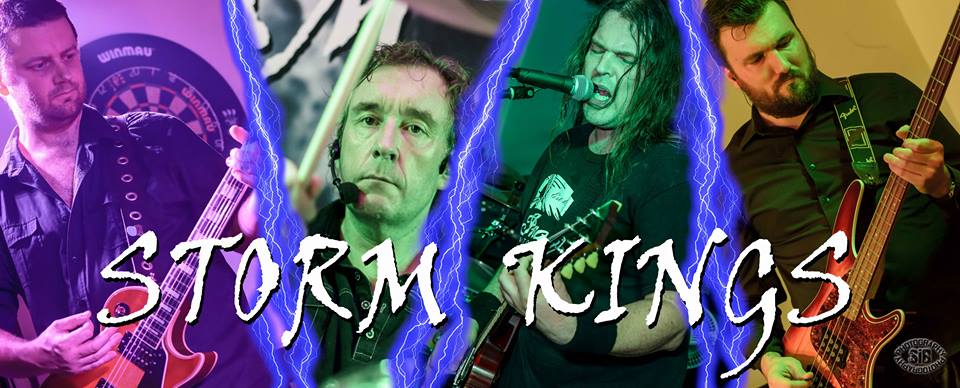 Storm Kings are a brand new four-piece covers band hailing from South Manchester playing a mix of classic and heavy rock including Black Sabbath, The Sex Pistols, Thin Lizzy, Van Halen, ZZ Top, Iron Maiden, Kiss, David Bowie and Led Zepplin.
Their heritage includes another great band from the Bike – the awesome Heston (who are on later in the year) so we're looking forward to just what these guys have to offer.
This profile will be updated in due course!
Links
Web: https://thestormkings.wordpress.com/
Facebook: https://www.facebook.com/thestormkings
North West Bands: http://nwb.co/birchy
Gallery
Next Gig
No shows booked at the moment.

January 23, 2015 5:29 pm

Tags: Classic Rock, Heavy Rock, Storm Kings


Categorised in: Band Profiles, Bike N Hound, Bikers Pubs, Classic Rock, Live Music

This post was written by Big & Red